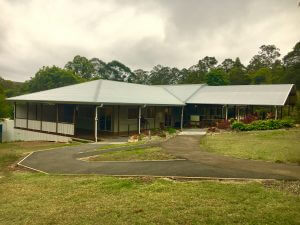 As I had expected; the silent part was the easy part of this 10 day silent Vipassana meditation course…even for someone who speaks for a living! As everyone had taken the vow of Noble Silence, there is a respect for self and others, you are also asked not to signal, make eye contact or touch others.
I made a deal with myself that I would get up every day at 4am, shower and get ready so I could be in the meditation hall for 4:30am every morning. As a night person and not a morning person, this was turning my world upside down. However I knew if I stayed in my room I would become sloppy and sleep, rather than be disciplined and do the work that I was here to do.
The first 3 days were all about Anapana (focused breathing – focusing on the triangular nasal area alone). This is in preparation for the teaching of Vipassana. You maybe wondering why you need to practice Anapana for 3 days. Whether you are doing 3 days, 10 days, 30 days or 60 days of the Vippassana courses a third of the time is practicing Annapana. This is to sharpen your focus and awareness on a very small area. You are asked to breathe normally and not deep or shallow breath. The only time you take a sharp and deep breath is to help you refocus if your mind goes off onto other things.
As you are sitting for long periods of up to 1hr at a time, your body gets sore and painful in various parts. It's different for everyone. For me it was my shoulders, back and bum. The pain gets intense at times.
On the second day I was sitting with a few others in the meditation hall, on one of the afternoon sessions, when my body started to dissipate. It's difficult to describe but, your body is there, however you can't really feel it. If you have never experienced it; it's a bit like your whole body going numb but more pleasant than that. This has happened to me many times, when I have been doing a meditation called Satsang.  All of a sudden I thought; "Should I be doing this?" So I sought out the teacher and asked for some of her time. I explained what had just happened and she advised me to go back to the Anapana, as I was going too far ahead.
Now at this stage I have a decision to make. Stay on this path and do what is asked of me, remaining in deep physical pain at times or ignoring this advice and allowing my body to dissolve and take the immense physical pain away. I didn't come here for an easy ride, after all I put that pain there in the first place the only way to rid myself of it, was to follow the instructions given. So back to agony and Anapana! Not that Anapana itself is agony, it was sitting still that was the agony.
Also on the second day I realised in those reflective moments at rest, two things; the first was that this wasn't just a 10 day course for me, this was a way of life.  Secondly; I had so much awareness going on that I was already doing some of the things that were to come. I had detached my emotion from the actual physical pain.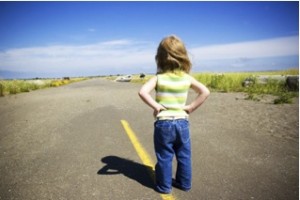 It was the way I had learned over 25yrs of coaching. I also realised just what that 25yrs+ and over 60,000 hours of coaching had done for me. Coaching is all about awareness of self and others…mindfulness. Up until now those numbers were just facts and figures and I was coming to realise the enormity of these many years of  coaching experience and how it was helping me with these 10 days of learning.
You see I'm not just a coach, or a teacher of coaching…I'm a student first and foremost!
It's the pain that you notice first. When I talk about detaching emotion from the physical, I am referring to not associating the pain as 'my pain' or 'the pain I'm in' or 'the pain they've put me in' or 'the torture I'm in'. All of these are victim phrases as if I own or someone is doing to me…blame and victim. I don't play those games anymore and just as well or I would have the emotional and mental pain to go with the physical, as many people did. It was just PAIN as I observed it! Neutral pain; not positive, not negative, just pain. It's the emotional mind that attaches to clinging or the avoidance. I was neither in crave or aversion…just awareness of pain.
I Need Humour In My Life!
Anyone who knows me knows that humour plays a big part of my life. There is not a day goes by without Paul (my partner) and I laughing about something. Within the first few days I realised I needed that humour and had started to making up funny stories as if I was crafting a T.V. comedy sketch show. The funny stories were always taking the piss out of me and I'm sure they weren't that funny  but they amused me and that was the main thing. To keep things light in the rest periods keeps the balance and I'm all about the balance!
I also made up names for people.
There were a few people on the course that I had met on day one, so knew their names. Those of my fellow course goers I didn't know, were named after people I knew on the outside that they looked similar to. There was a Debs because she was bouncy and small like the Debs I know. There was Arty, who was so colourfully dressed and her space in the hall was filled with cushions and blankets in various shapes and sizes. Then there was Fran & Anna, who started out not knowing each other and sitting at separate tables, graduating to being on the same tables at each dining sitting. They were both medium height, very slim built and wore similar type clothing. I think they probably had a lot in common. In a later blog, I'll describe a sketch I made up in my head that involved Fran and Anna. 😁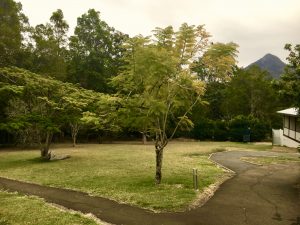 I think it was day two. I was walking down through the beautiful gardens, heading for the dining area, when from the bushes over to my left, this milk chocolate coloured beautiful faced, slim woman, with long jet black hair that went all the way down her back appeared. She was dressed all in light grey; grey top which came over her long grey skirt that went right down to her feet.  You couldn't see her feet. It looked like she was gliding out of the bush…wow, stunning! It was at that very moment she became 'Pocahontas' to me. I found out a few days later she was also my neighbour as she emerged from the room next door.
I'll let you know what she said when I told her what I had named her in a later blog…so stay tuned.
Next blog: find out what the teaching of Vipassana really is and the snoring in the hall 
Note:
Vipassana (insight – seeing things as they really are) is a different experience for every individual, as we are all so unique and interpret the world around us and within us so differently. We have also had our own experiences in life that are unique to us. So this article is all about Mags Bell's experience and self discovery through Vipassana.