I was out having a meal the other night with a group of people that I had just met.  To begin with there were five of us in the Turkish restaurant waiting for one more to turn up.  We were all chatting, laughing and asking each other questions to find out more information: our likes and dislikes. The other person was running late so we ordered for all of us.
We were all eating the wonderful Turkish starters when the person arrived.  She was completely full on, accusing people of arranging to meet at the hotel.  When it all came to light it turned out that she had been having major problems with her mobile phone and only received the message that had been left for her when she sat down at the table.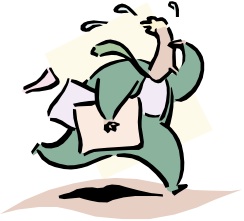 The whole event reminded me of times when I have rushed in accusing someone of something that they are either not responsible for or, as in this case, turned out to be a misunderstanding.
Our own insecurities show up dreadfully in these situations, due to our head imagining so many different reasons for the problems or issues we think we have.  In the majority of cases it is a simple misunderstanding.
When we do come in with all guns blazing, we usually end up with egg on our face: feeling embarrassed, stupid, silly, flustered, self-conscious and many other feelings too.
How Can We Avoid These Embarrassing Mistakes?
Firstly, stop allowing our imaginations to run riot
Don't allow anger, fear or paranoia to build until we have the facts
Find out the real situation from the other person's point of view before blabbing out our own opinions
Discuss it in a calm and non-judgemental fashion
And don't forget to laugh about it!
It is just not worth the grief we cause ourselves and it is all our own doing!