At this time of year, we are all looking at how we can better our lives. For many, the biggest commitment we start with is the New Year's resolution.
Have you noticed that sometimes they work and sometimes they don't? Why is that?
Sometimes they don't work because we didn't really want to put the effort into the goal in the first place, or because something we consider much more important or enjoyable got in the way. However, it's not always as easy as that.
The biggest reason why we don't accomplish the goals we set out at the beginning of a year is because they are not aligned with our values, purpose or vision. This may sound like gobbledygook, but just think about your own values for a moment. Even if you have never done a values exercise, there are certain values that you believe and hold. When you set out to achieve something, you unconsciously match it up with your values. When the goal is incongruent with the values then you are already in a battle, that to be honest, you just don't need.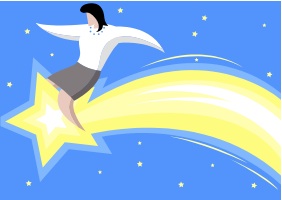 On most occasions when I explore my own lack of achievement regarding my goals or when I'm in discussion with others about their lack of achievement, it always comes down to not being linked to values.
You see, we need to be motivated by the goals we set and if they do not fit with our values, how can we possibly be motivated?
Take some time to make sure that you align your New Year's resolutions with your values, purpose and vision for the future because if you don't, then you will not achieve what you set out to do! Plan how you will achieve these goals. Then commit to reviewing and celebrating your milestone achievements along the way.
Happy Resolution and goal setting!