I read an article the other day in the business section of a newspaper and the journalist was discussing the bad management of banks and financial houses that are affecting the economies all over the world.
One aspect that sticks out for me is the lack of accountability these men/women in the top jobs accept. A large proportion of them are leaving with very large settlements, blaming other factors that were unseen and yet if you or I had gone into our managers and proposed doing business with extremely back debtors we would be kicked out of the office or worse, company!
Greed and a fast buck is a big driver to extremely large risk taking.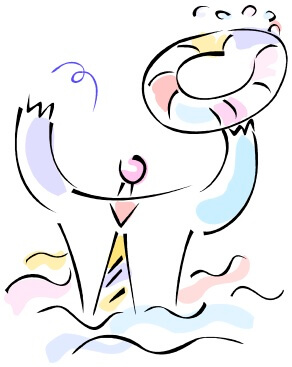 Unfortunately I keep seeing children being brought up the same way; Money is easy to get a hold of, mum and/or dad provide it or worse they take it from others.
If things don't go their own way, mum and/or dad step in to fight their cause;
And if something goes wrong there is always someone else to blame. So risk and especially high risk is the easy path and pays off well at times too.
Kids nowadays have things a lot easier and so they should do, however they are also lacking in morals and values e.g. accountability, trustworthiness, honesty, challenge. Parents are the ones who need to help children form good values and morals to live by.
Kids are also more insecure and lacking in confidence – if someone was doing all the difficult things for you and you learn nothing from mistakes because YOU DON'T make them, then you would also be lacking in confidence and insecure.
Who is really at the heart of the world crisis?
So are we helping our children or hindering them? That is the big question!