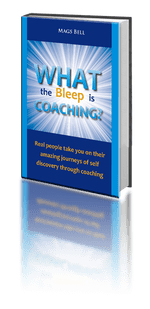 Price: $29.95 
(Looking to buy 5 books or more – Contact Us to discuss)
Lifting the lid on the mysteries of coaching and how it can help improve your life, business and relationships.
Read the truths about people who, through the coaching process, have accelerated forward, and find out how their lives have turned around as a result.
In this book you will:
Discover how coaching can accelerate your performance in work and life;
Experience coaching through the case studies from a variety of clients' perspectives;
Gain extraordinary insights into the benefit of coaching as a manager of people, no matter what your level of management;
Learn how to find a great coach for you – along with tools and resources to assist you.
Learn what coaching can do for you by reading the results of the nine case studies featuring people who have taken huge steps forward in their professional and personal lives thanks to the coaching they have experienced.
If you are unsure of how coaching works, or whether it is worth your resources, this book will leave you in no doubt. Through the stories and experiences of real people who have had amazing life shifts, to Mags Bell's logical explanations of the processes used in great coaching, you will gain great insight. This can change how you see your life.

– Catherine Palin Brinkworth, M. AppSci (Social Ecology)
CSP Speaker, Author, Consultant, Mentor – Enlightening Business.
Mags – your important healing work is vital to our evolution.

– Bruce Lipton Ph.D author of Biology Of Belief